Parents, Sick season is definitely upon us. We have seen strep, RSV, COVID, and other illnesses traveling through our schools. As a reminder: If your student has a fever, they must be fever free for 24 hours before returning to school. If your child has diarrhea or vomits, they cannot return to school for 24 hours after their last episode. If your child is coughing uncontrollably, if their eyes are red, itchy, painful, crusty, or if they complain of a sore throat or ear pain, please keep them home and have them seen by a provider. These issues inhibit their ability to focus in the classroom. One final thing: COVID is on the rise again and our county is seeing extremely high numbers of COVID positive cases. As to keep our numbers down, if you suspect your child has COVID, please keep them home and test them. If you need a test, we have several available at the schools. Hopefully we can be PROactive this season and avoid any mandates!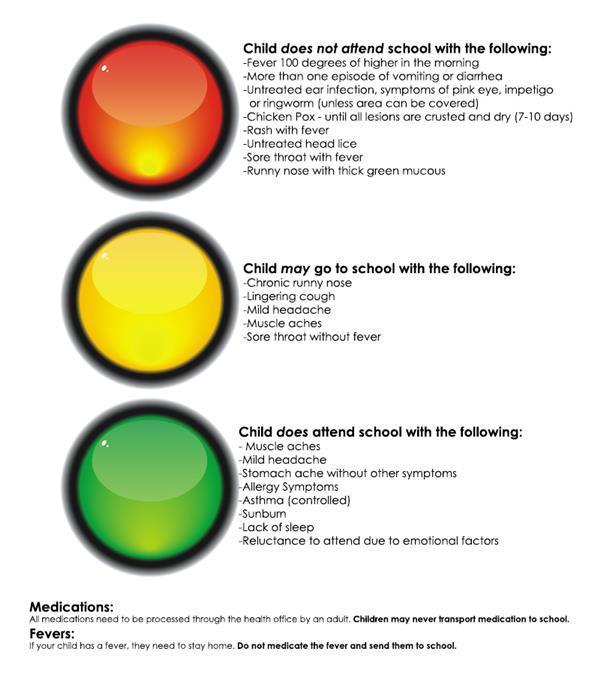 The Knoxville Jr High School collected 913 food items for the Knoxville Council of Churches Christmas Basket Food Drive. Check out the KJHS Student Council Facebook page for more information. Thank you for all of your support!

The KJHS Student Council is collecting non perishable food items for the Knoxville Council of Churches. The council will use the donations for the Christmas Food "Baskets" which will be distributed to families in our school district. Please help make the holidays merry for our neighbors and friends.

Knoxville High School is hosting a Holiday Food Drive for the Knoxville Council of Churches annual distribution of Christmas food boxes. Students can bring their donations from Tuesday, November 29 through December 5, 2022.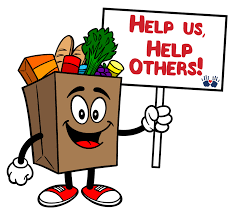 Knoxville High School Drama Club presents: OZ The Musical! Performance dates and time are Friday, November 18 and Saturday, November 19 at 7:00 p.m. The cost for each performance is $8.00 for adults. $5.00 for children, students and seniors. Kids 2 and under are free!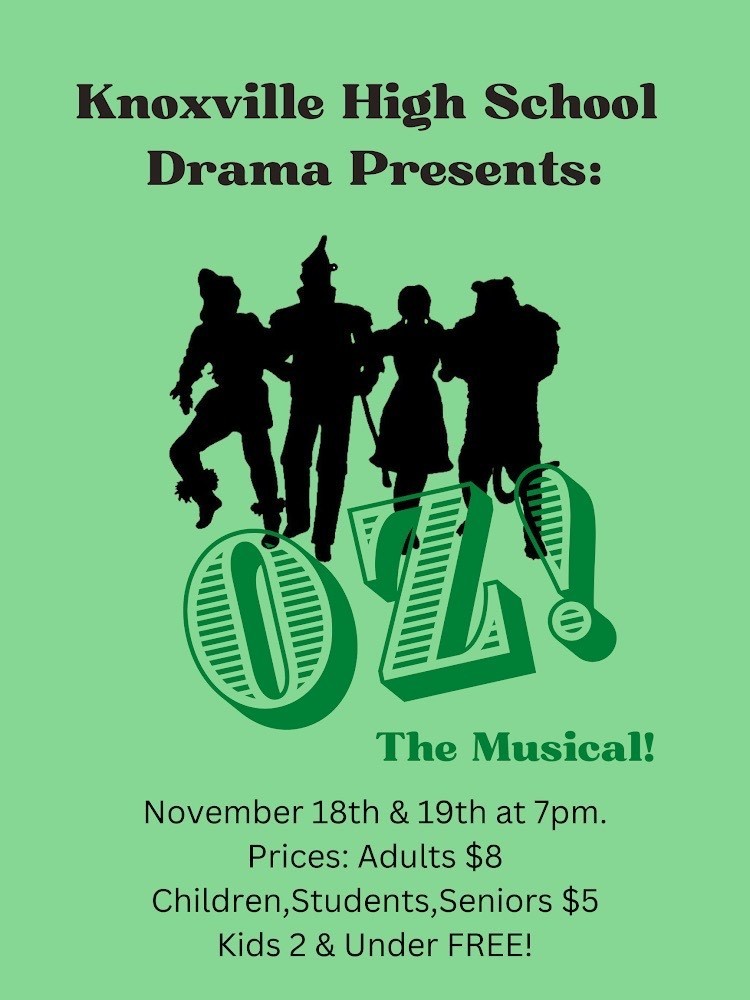 As a reminder, Miles of Smiles permission forms are due TOMORROW, Friday, November 18th. Miles of Smiles is a free dental program available to all district students. Services include a dental exam, cleaning, and sealants if recommended. Students in, or going into Kindergarten, 2nd, 6th, and 9th grades are required to have a dental exam. Miles of Smiles meets this requirement. Please contact
jessicakimball@bluebullets.org
with questions.

There is still time to turn in Miles of Smiles permission forms. Please have forms turned in by Friday, November 18, 2022. If your child did not receive a form or needs a replacement, call the school and we will send one home. Forms can also be found on the district website. It's important to get the forms in so we schedule enough time to accommodate every student wanting to use this service! Please send questions to
jessicakimball@bluebullets.org
.
Starting next week we are not going to be able to offer salads due to supply chain and growing season issues. We ordered salad mix for today's trucks and it was out of stock. The floods, hurricanes and the end of the growing season has not helped matters any. The winter growing season in the Yuma valley has begun so hopefully sometime after Thanksgiving we will be able to offer salads again. Thanks!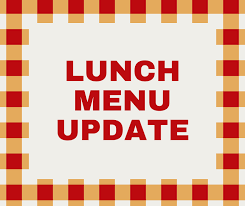 Check out the November edition of the KJHS Student Council Newsletter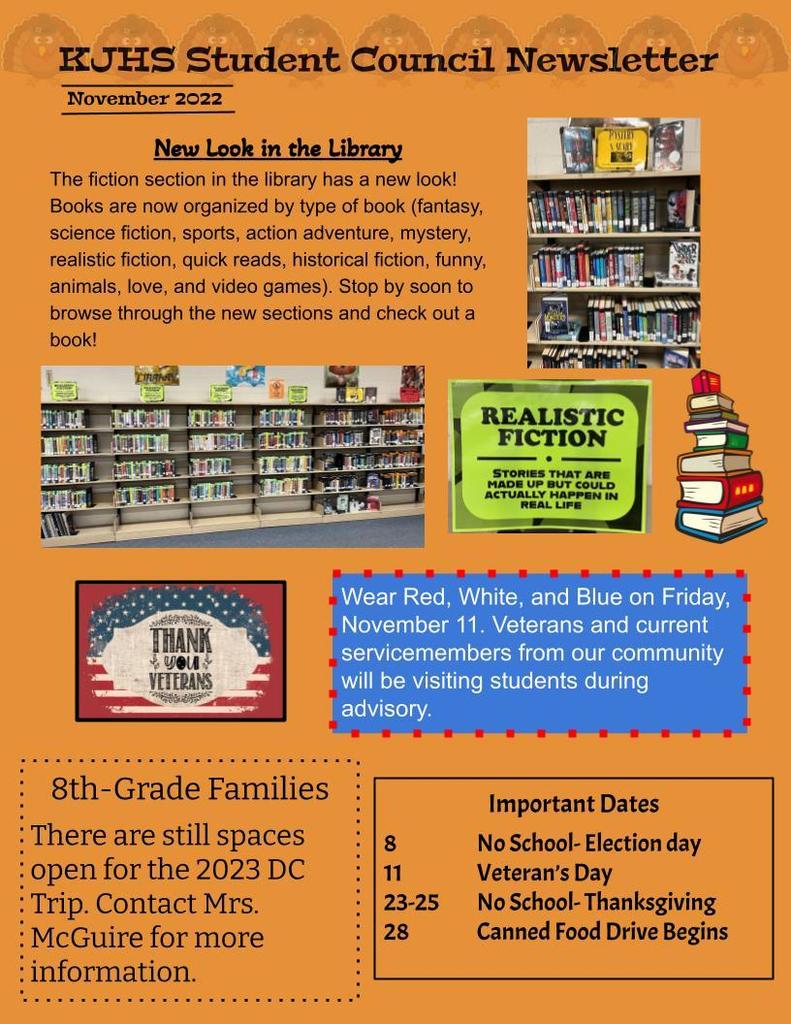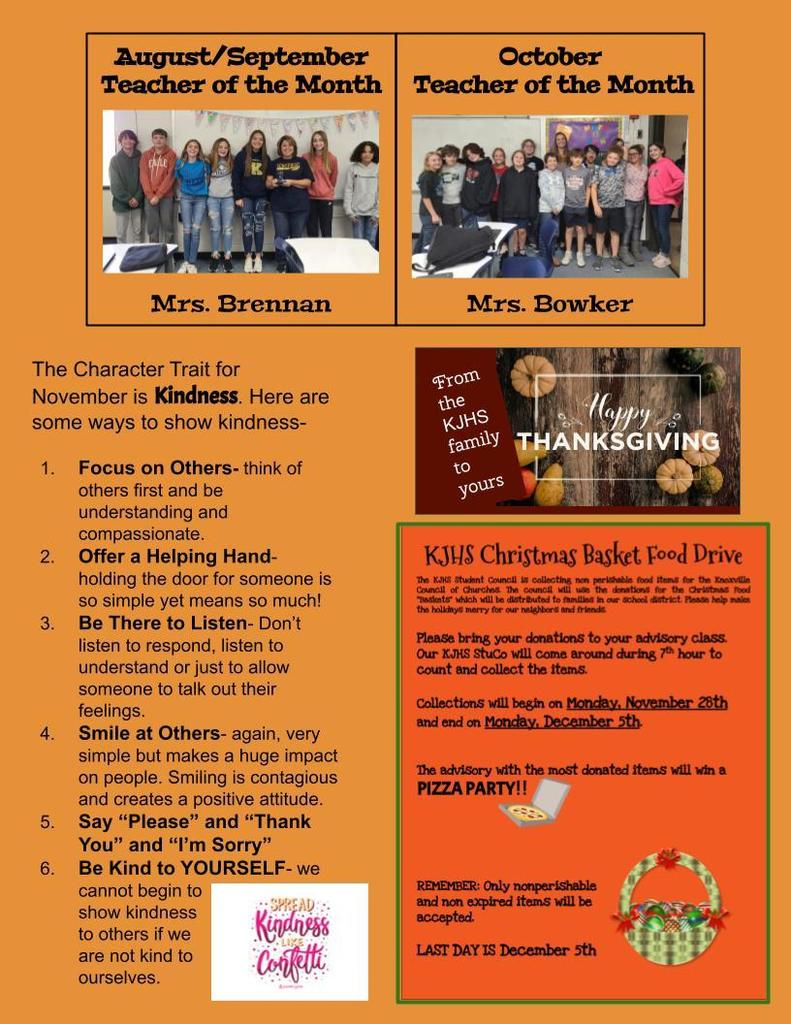 KJHS Families, please follow the KJHS Student Council Facebook page to stay connected with all of the activities and events happening at our school. See photos, live videos, and so much more!
https://www.facebook.com/Kjhsstuco

Tomorrow, Thursday November 10, Miles of Smiles permission forms will be going home with all Mable Woolsey, Junior High, and 9th grade students. The program is open to all students Pre-K thru 12th grade. If you would like your student to participate in this free dental program, please complete the permission form and return it by Monday, November 14. Students in Kindergarten, 2nd, 6th, and 9th are required to have dental exams this year. If your student has not yet met that requirement, Miles of Smiles is a great way to do so.

Reminder! Free lunch for all students started today and will continue through December 20th. This applies to lunch only, breakfasts will still need to be paid for, but this generous donation has given us an incredible opportunity to be able to serve every student for 30 days. Please also note that if your KJHS or KHS child wants to purchase extra entrees or ala carte items they will still need money on their accounts to purchase those items. Any questions can be directed to Diane Ratermann at
dratermann@bluebullets.org
or call the District Office at 309-289-2328.

The Knoxville Football playoff apparel store is open again! Visit the KHS and Knoxville Athletic Boosters Facebook pages for the link. The store will close on Tuesday, November 1, 2022 at 11:59 p.m.

KHS football playoff apparel is in! You may pick up your orders at the KHS football concession stand today (Friday, October 28) between 3 and 6 p.m.
Good afternoon, everyone! We have had a number of questions about students dressing up for Halloween this year at KJHS. We will allow students to dress up for school on Monday, October 31, 2022 but they must adhere to the following guidelines: 1. NO full face masks or face paint/makeup is allowed during the school day. 2. Students will be expected to change for PE class, so the costume needs to be something they can easily get in/out of. 3. Students should not bring "props" and/or accessories that could get lost, stolen, broken, or become a distraction while at school. 4. Costumes must all be school appropriate. We certainly want our students to have fun and enjoy Halloween, but if costumes are too involved and/or require lots of makeup, face masks, or additional extras, it's probably best to save dressing up for Halloween night and trick-or-treating! *Students may also dress up for the Halloween dance on the evening of Friday, October 28, 2022.*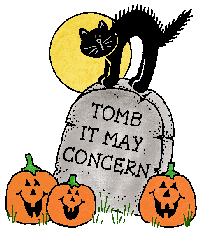 Parents, MWES needs your help! With the weather getting cooler, we've noticed students don't always have what they need to stay warm and safe outside! If you have any pants, sweatshirts, or cold weather gear (gloves, hats, coats, etc) that no longer fit your child and you would like to donate them, we would greatly appreciate it. We are specifically asking for sweatpants/leggings and long-sleeved shirts. All youth sizes welcome. Donations can be directed to the office or the nurse. Thank you so much for keeping our kids clothed and warm!

Attention all parents/guardians of 7th and 8th grade girls interested in playing Volleyball - There will be an informational meeting at KJHS Wednesday, November 2 at 4:30 pm for parents and students. If you are unable to attend or have more questions, please contact Coach Krista Gunther at
kristamshepherd79@gmail.com
or via Facebook messenger. Thanks!

Knoxville Football Playoff apparel available today! Online store link will be posted to the KHS and Knoxville Athletic Boosters Facebook page. All orders are due by midnight, Tuesday, October 25. Any questions, please contact Lisa Anderson 309-645-0579 or Shawn Fox at 309-643-2772. Go Big Blue!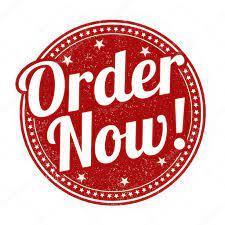 ATTENTION KJHS PARENTS: Quarter 1 report cards are being sent home with students today! If your student misplaces their report card before getting home, grades should also be visible on Skyward.